Our Remodelled

Teaching and Learning School Programme.
With an emphasis on Students of Excellence, Transformational Leadership and Technology-infused Curriculum Offerings, the St. George's Institute brings a new, remodelled and uniquely authentic experience to secondary education in Grenada, Carriacou, and Petit Martinique.
About

The St. George's Institute
St. George's Institute is an independently owned, new secondary school registered to operate in Grenada, Carriacou and Petit Martinique.  It is a Christian, co-educational institution that nurtures a values-based foundation while uniquely cultivating collaborative inquiry and innovative action.  We are all about passionate engagement in teaching and learning experiences as we discover purposeful ways to contribute to humanity and ultimately change our world.  Our values of integrity, respect, empowerment, service and community are deliberately selected to guide our collaborative culture, leadership and indeed our overall school program.  At the St. George's Institute, our mission is to engage our students in joyful learning.  Our students will develop their collaborative skills and we are excited to use these skills to take an inquiry standpoint to learning that enhances innovation.  We strive for authentic learning experiences for all, our faculty and students alike. St. George's Institute strives to offer an educational experience that is infused in technology but overflowing with humanity.  We are using relevant technologies to bring us closer and make learning easier mindful that our current global health challenges warrant such an approach, now more than ever. In the words of George Couros "Technology will not replace great teachers, but technology in the hands of great teachers can be transformational."  At St. George's Institute our teachers strive to use technology to do just that, transform our teaching and learning experiences. We are excited about using a blended approach that marries the most effective teaching and learning strategies with the wings of technology to propel our teachers, parents and students to fly faster and further.  Our physical doors will be opened but our digital doors will supplement our school programme seamlessly, providing an approach to schooling that offers options.  Our students are not developed to be just the traditional test takers but instead, we strive to nurture leaders, critical thinkers, compassionate souls and an understanding that with God all things are possible.
Our school programme will be tracked to allow a narrower and deeper curriculum path while ensuring a significant focus is given to the development of soft skills, life skills and a marrying of the Arts in education.  We offer preparation for external examinations from a much earlier form level than traditional schools, if so desired. The use of multi-level or cross-age classrooms will see development of a dynamic within classroom settings that is untapped.    We are collaborators actively engaged in the development of a collaborative school culture, teaching collaboratively and teaching our students to learn collaboratively.  We strive to be different because we offer different outcomes: we offer more effective learning outcomes.
Located in Tempe, St. George's, our doors will open in September 2020 as we welcome students for Forms 1 to Form 4. We stand ready to welcome our first classes of students.  Virtually though, we are everywhere as our physical walls will not hinder our global reach. Nelson Mandela has articulated that 'Education is the most powerful tool one can use to change the world' and we are using this tool to do just that.  Join us!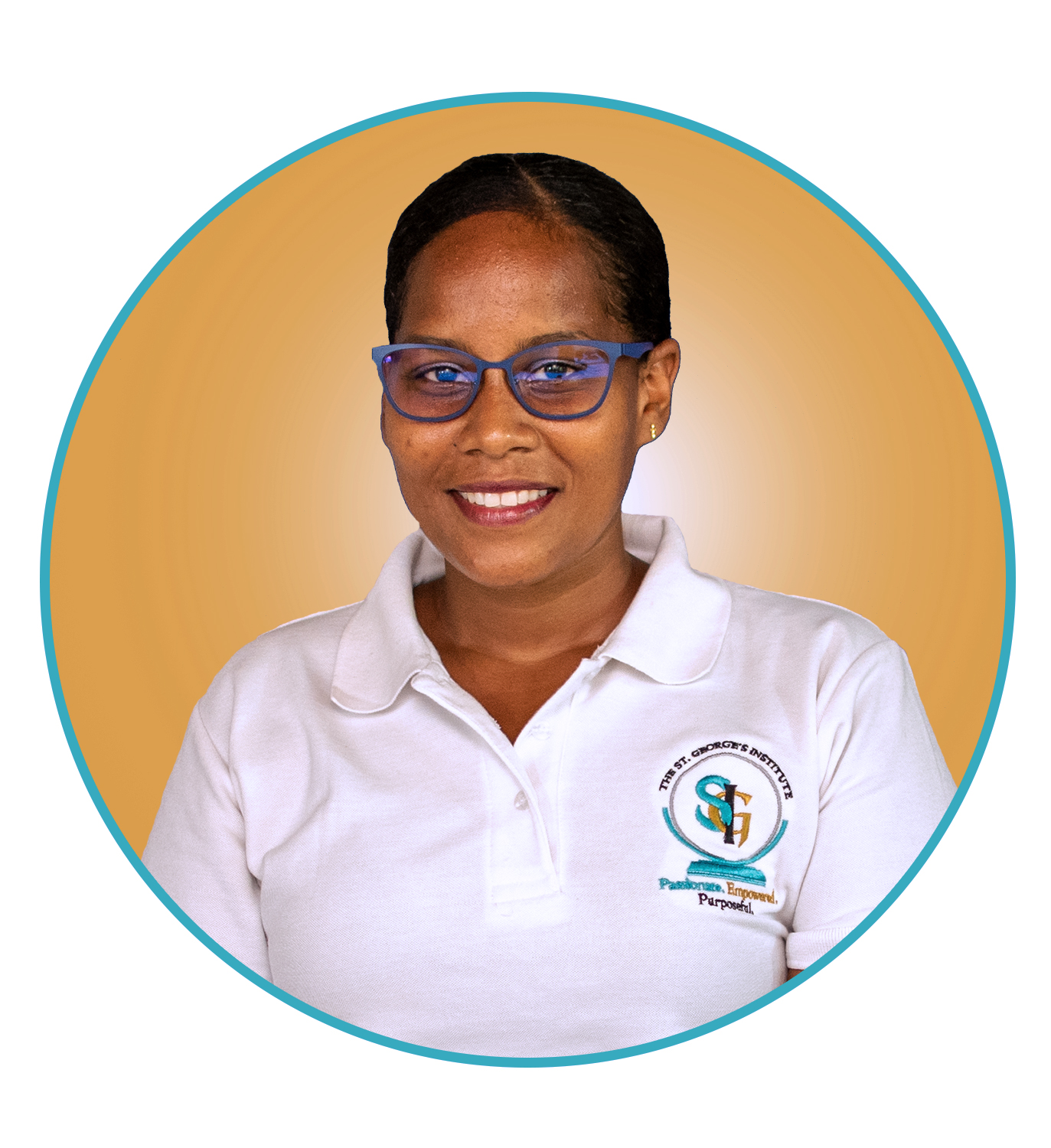 Our Visual Arts

Collaborator
She is a creative, dynamic and passionate teacher with valuable experiences in educating students at the primary and secondary levels. She values confidence and standards which allow her to be an effective independent worker as well as a team player.
Her experience spans over 10 years in the teaching profession. Over the years, she continues to hone key skills in leadership, effective communication, compassion and empathy. She is not only a visual artist but also a martial artist, a painter, a guitarist and even a girl guide. Despite a strong background in Business Education and Art & Design, she is currently pursuing a Bachelor's degree in Youth Development; a testament to her love in working with students.
Her independent work as an artist has been diverse using various materials and methods to bring out the beauty in just about anything from our environment. She has participated in many local Art exhibitions and co-ordinated school exhibitions to showcase students' talents and expressions. Her inventive and unconventional approach in the Visual Arts embraces all learners as she inspires her learners in unique expressions.
Her teaching philosophy: "As an Educator I must aim to maximize the ability of each student with a positive attitude, care and discipline. I believe that I can inspire and encourage students to develop themselves beyond their current position and to challenge their creativity within any given environment."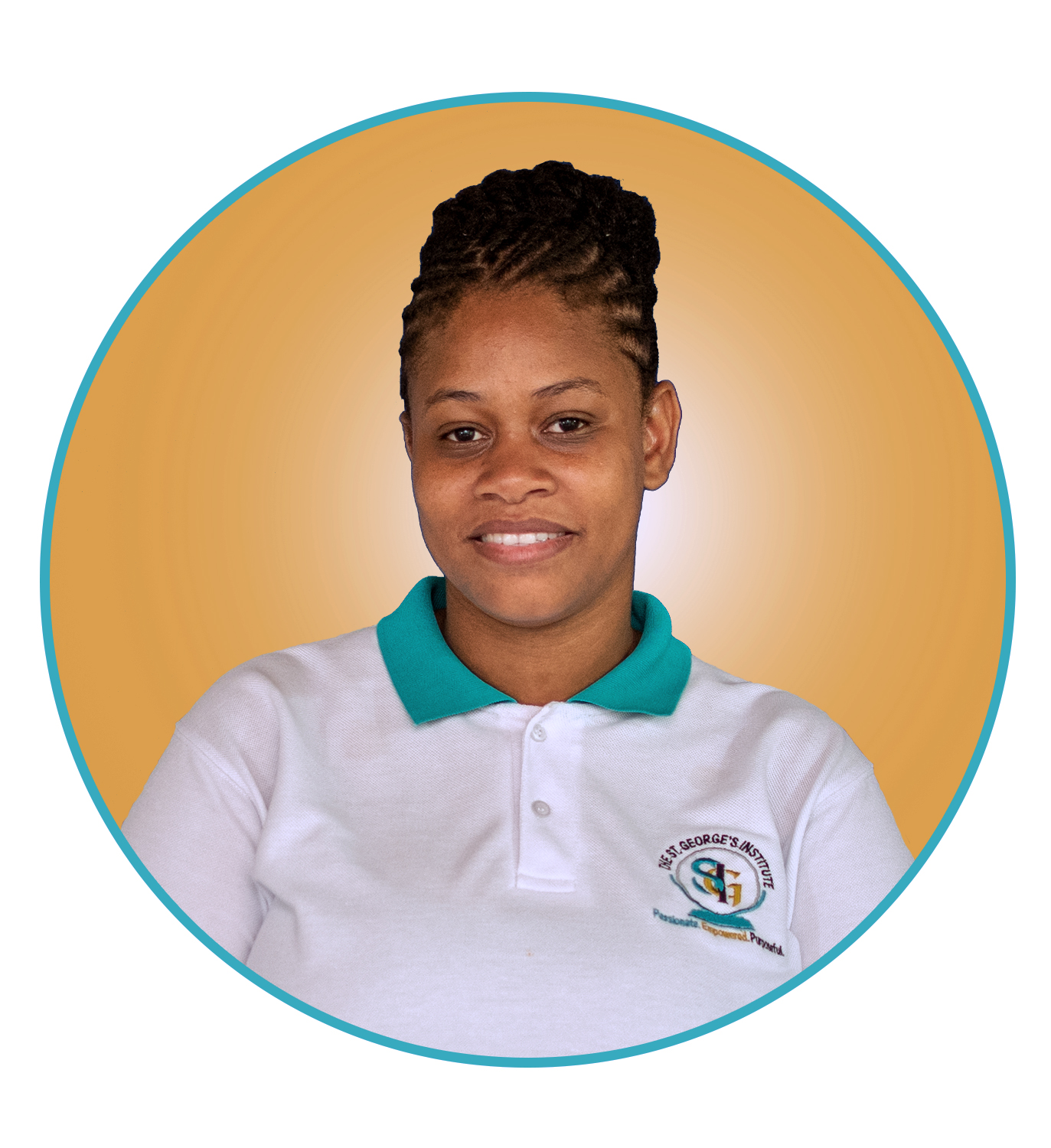 Diversely skilled Scientist

& Administrative Technologist
From a tender age, she desired to become a teacher and envisioned herself as a business teacher. Little did she know because her teachers had other objectives for her career path and promptly reselected all her subjects to switch her to sciences. There remained an enduring love for business however when she became the President of the First Junior Achievers Program at her school and subsequently copping the winning award for Best Company and first runner-up President for the pilot JA Program in Grenada. After landing a summer job in administration at a telecommunications company, her love for Information Technology grew and developed and her tutoring in this area expanded, teaching students ranging from 3 years to 88 years. Armed with her Ordinary level subjects and Advance level certificates in Natural Science and Mathematics, she was well on her way to what might appear to be a most-exciting journey in administration and information technology, and away from the classroom. Or so she thought! Years later, with an opportunity presented to teach in an elementary school for Information Technology, the dream was back on track! In the classroom, you can witness her most-helpful approach with student learning, leading them into their 'aha' moments and helping them make connections. Most interestingly, the scientist in her never died as she expresses her faith and science in the following way: science expresses the universe in four terms – Time, Space, Matter, and Energy. In Genesis chapter one, we read: "In the beginning (time) God created (by converting energy into) the heavens (space) and the earth (matter). Our God of wonder establishing His place in the universe as the Chief Scientist." She is passionate about missionary and adventure travel, having experienced the culture of many countries including Arica Chile, Lima & Tacna Peru, Panama, Belo Horinzonte Brazil, Guyana and many of our lovely Caribbean Islands. She loves singing, song-writing, playing the piano and watching British mysteries. She is also an entrepreneur and business owner.
She brings this depth and breadth of her knowledge and experience into all her classrooms and her teaching philosophy is "To help students recognise the deposit that God has placed within them and discover the skills that they've been blessed with, as their natural abilities are like seeds that when planted, will bring forth abundantly."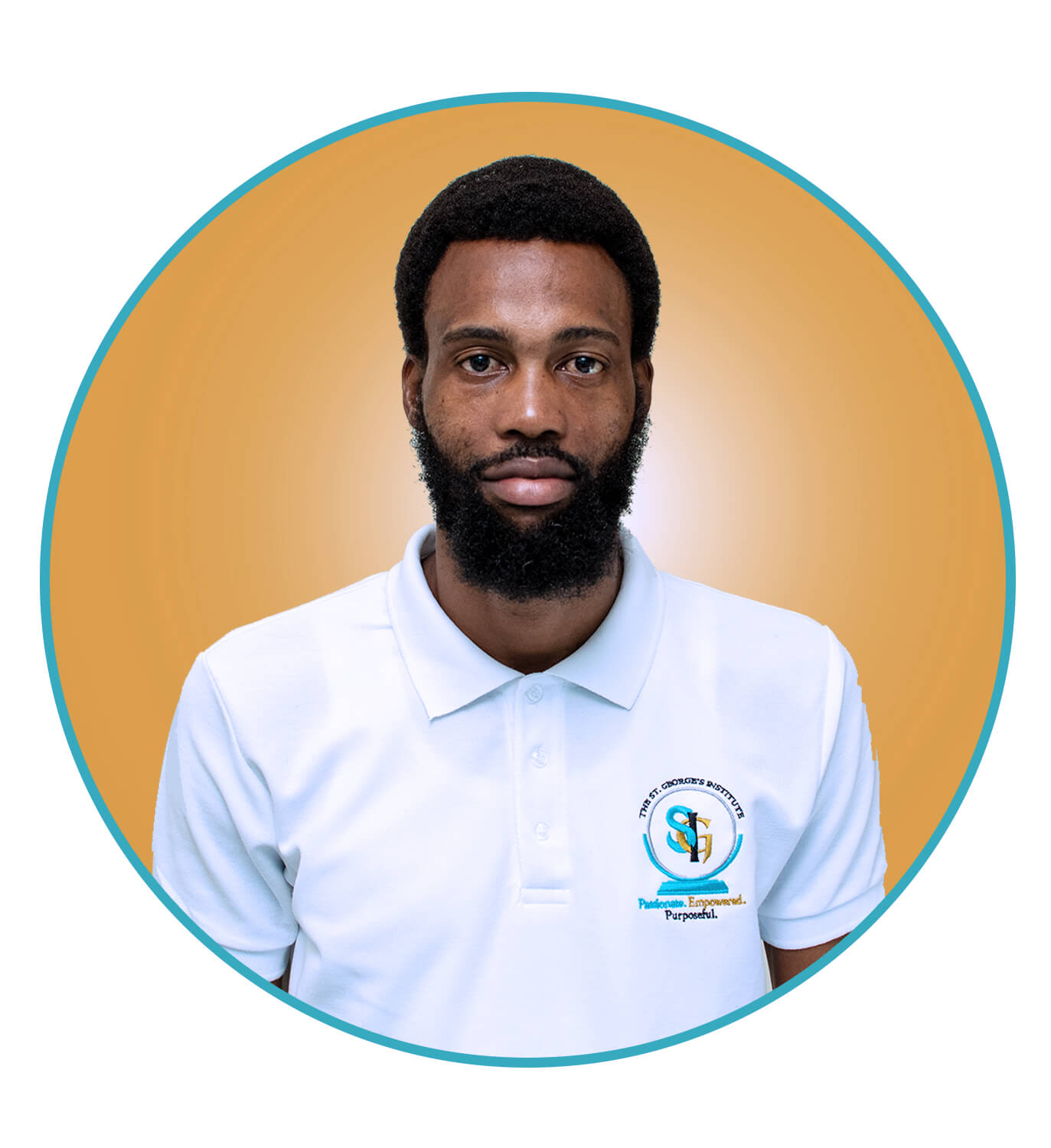 He is an experienced teacher of 6 years, with an infectious enthusiasm for music of any genre and outdoor activities such as hiking. This same enthusiasm transitions into the classroom and his work ethic. He is diligent and dedicated and believes that no task should be left unfinished. His experience in various sporting disciplines ranges from the classroom instruction to planning and executing sporting events and programmes. He is an extrovert whose personality makes him quite engaging and approachable by both children and adults.
He holds a Bachelor of Science degree in Physical Education and Sport and is fluent in Spanish. He is a dedicated, hard–working individual who believes in the importance of keeping the human anatomy fit and healthy. This firm belief transitions into his passion for assisting persons in maintaining healthy lifestyles. He has a Diploma in Physiotherapy and can be found behind the scenes of various national sporting events. His expertise in this field, is not limited to the sporting community but to anyone on the journey to recovery.
His philosophy in life is 'Live in peace and love and enjoy life while you can.' He believes that the role of an Educator is to facilitate learning experiences that are both meaningful and enjoyable.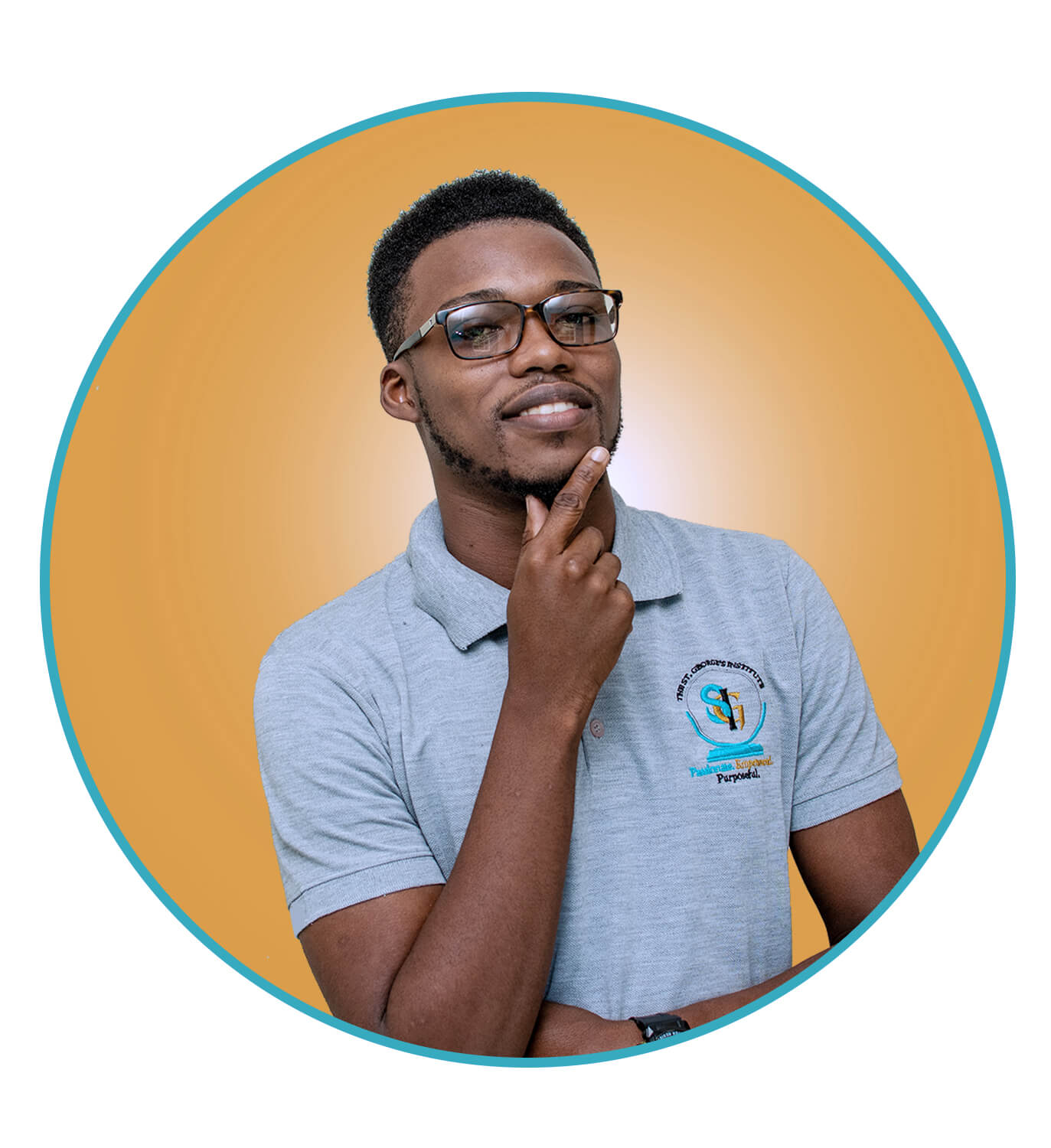 Lead Business

Collaborator
He is enthusiastic to make learning an experience that is hands-on, practical and relevant. He is no chalk and talk expert. He goes the extra mile to create learning experiences that are experiential and meaningful. With an Associate's degree in Business, he is diligent in pursuing learning experiences that expand his knowledge base and in turn enhances his teaching and learning experiences.
With a certificate in Christian education and a diploma in Biblical Theology, his business acumen is premised on values of ethics and sound practices.
He has over 4 years of classroom teaching experience with a passion for leadership and working with children. His work ethic is exemplary. He is a talented singer, scout, debater and young leader and you can look forward to his uniquely different collaborative approach to business education.
His teaching philosophy is 'I teach to transform, not inform.'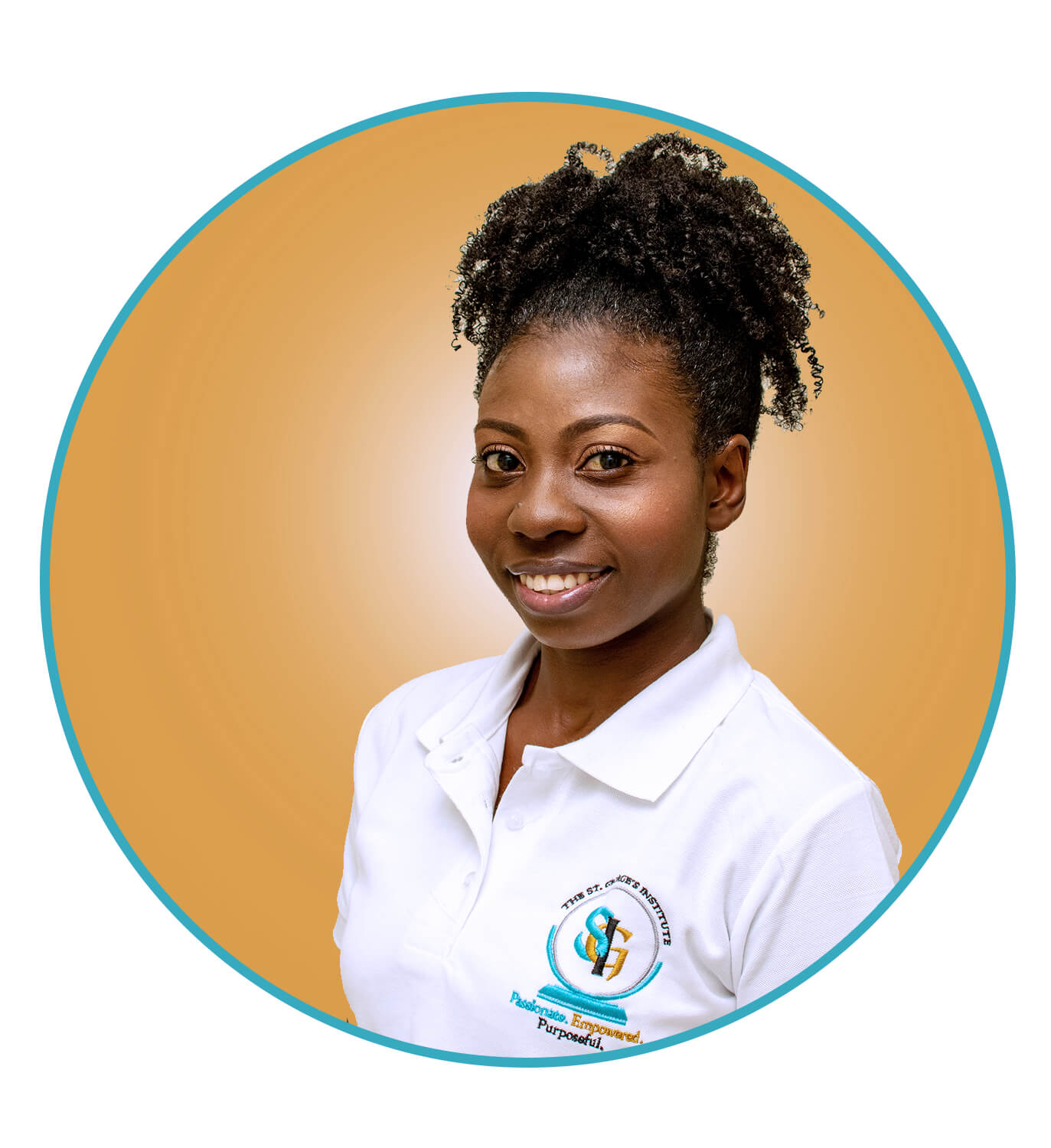 Lead Administrator

and Musician
She is a creative spirit and multi-talented yet efficient and meticulous.  Her abilities and capabilities are distinctively supportive of an enhanced team output.  Armed with over five years of experience in administrative work, she has developed effective communication, team building and time management skills.  She is a diligent, hard-working individual as evidenced from her time at Youth with A Mission International, a non-profit missions organisation. As a Christian, she brings a work ethic to the team that is founded on sound principles of compassion, love and empathy. 
Her journey in her musical career has been littered with awards of excellence in music theory and instrument.  Her creative genius is demonstrated most in her writing and expression of music, aided by a gifted voice. She is a young leader and carries her rare brand of leadership into all her endeavours. 
Her educational philosophy is 'Every person can discover their purpose and fuel the passion through relaxed, life integrated learning to lead fulfilled lives'.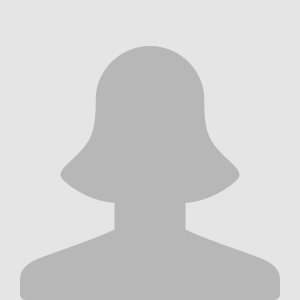 Performing Arts

Collaborator
She is a creative and energetic educator theatre practitioner with experience in performance and directing. Strong multitasking and organizational skills and able to provide a conducive and healthy learning environment taking into consideration different leaning styles. Strong interpersonal skills committed to supporting others and helping them grow.
She is a trained teacher with 18 years of teaching experience. She has a Bachelor of Arts degree in Theatre, a Bachelor of Arts degree in International Languages and a Master's degree in Fine Arts. She is a children's book author, a Peace Corps Pre-Service trainer in languages and culture, a Lead Writer for local publications, an Assistant Examiner with CXC and she possesses certifications in marketing and event management. Her range of special projects and workshops include a well-diverse set of theatre arts offerings from producer to directorship to costumes to acting. She is also a fluent English and French speaker.
She holds special interest in puppetry, stage make-up design, millinery design, sewing, costume design and steel drums.
Equipped with a strong work ethic, collaborative skills and the ability to adapt to work with people and resources, she is ready to embrace the diversity of teaching and learning in today's world.
Her teaching philosophy: To acknowledge that every student brings his own unique brand of genius and should leave the classroom having learnt at least one new concept or technique in a safe and comfortable environment.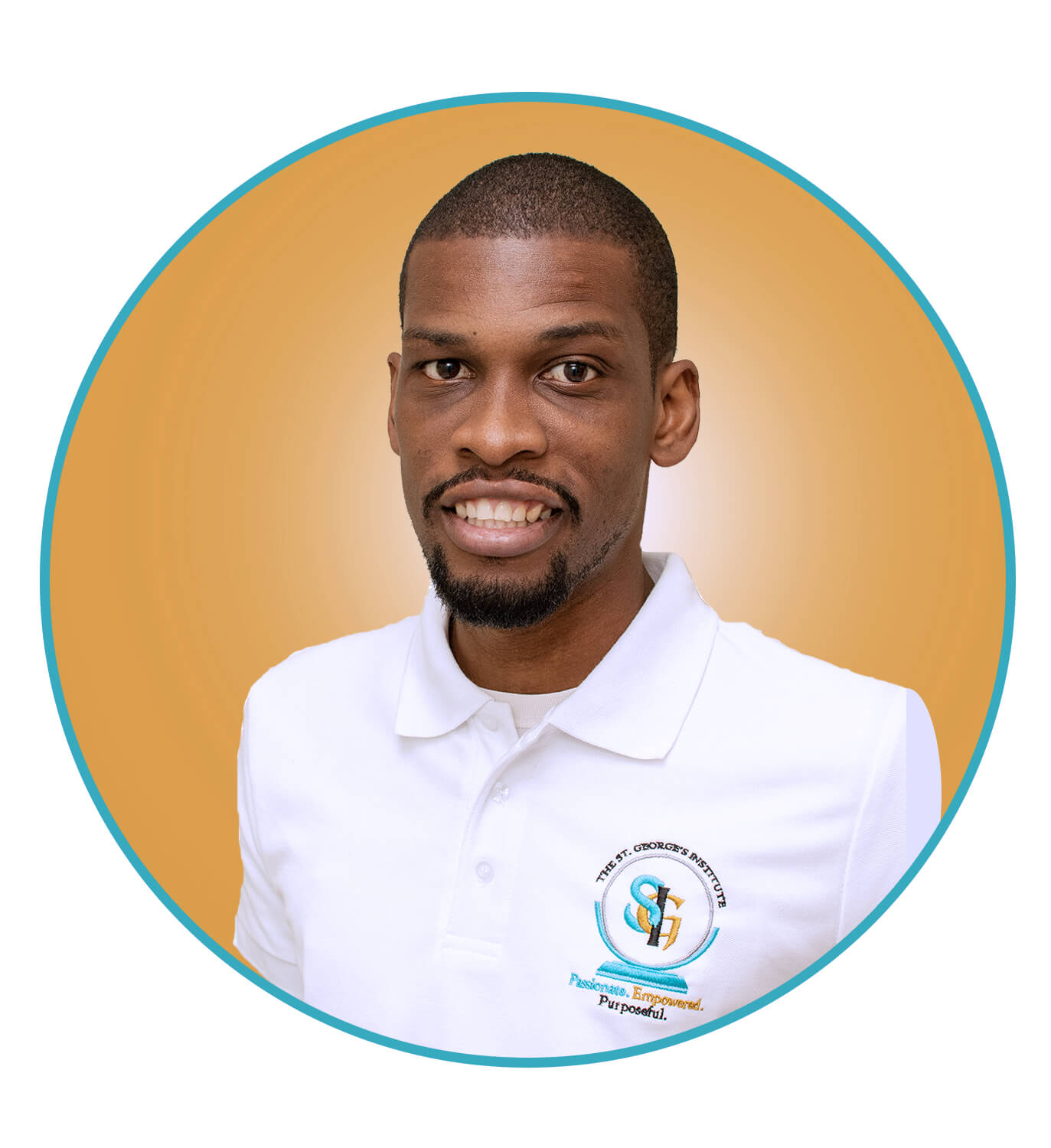 A natural-born inquisitive mind, he has always found the principles espoused in Mathematics to be intriguing yet logical. Pursuant to this, he has obtained an Associate degree in Natural Sciences and a Bachelor of Education in Secondary Mathematics.
His experience in excess of 13 years working with children, young people and adults alike, has afforded him the opportunity to develop critical skills of reasoning, problem-solving and empathy. He approaches his teaching and learning experiences much like he approaches life – ready to take on each challenge creatively. His passion for mathematics drives him to find innovative ways to reach each student with whom he comes into contact. His brand of teaching is integrated with fundamental life skills, ethics, technology and a consistent application of abstract concepts to daily living.
His service in volunteer and community work mirrors much of the type of service he provides in paid employment: dedicated, hard-working and eclectic. He has worked tirelessly with different school groups to prepare them for inter-school competitions including sporting competitions, while simultaneously working with youth groups to develop leadership and commitment to service over the years.
Firm in the view that education is a valuable commodity, he has availed himself of many training opportunities and has become a recreational computer programmer, an advanced certified typist, an experienced audio technician and sound engineer, an experienced musician on steelpan, drums and keyboard, a Super League footballer, an International Boy Scout and an advocate for worthy causes.
His performances in his various capacities have won him recognition with awards and certification for altruism, exemplary youth leadership, participation in Youth Leadership and Youth Science forums, Business Studies and not surprisingly, the 'Best All-Round Student Award' of his Graduating Class.
As a fundamental teaching philosophy, in his words, "Every child is divinely endowed with gifts, talents and abilities that I seek to unearth, nurture and develop."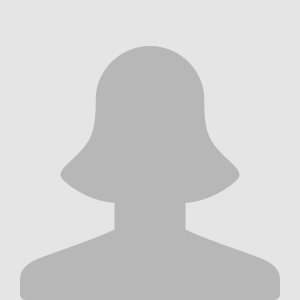 Coach

and Guidance Counsellour
She is an intensely personable person. Her love for people is evidenced by the completion of a Bachelor of Science degree in Youth Development Work and her current pursuit of a Master's degree in Human Resource Management.  Her work with children, juveniles, students and adults spans over 15 years. She has been trained in Conflict Resolution, Conscious Discipline, Health and Family Life Education and Juvenile Justice from a diverse cadre of high calibre training institutions and persons. Her training as a volunteer for the Grenada National Women's Association and as an Event Co-ordinator is added testament to the fact that she values equipping herself with the right knowledge and experience to effect positive change.  Her prized work in Child Protection coupled with her training in Psychology encapsulates the essence of the heart with which she approaches teaching and learning experiences.   
She works with students to ensure they are actively charting a path that is guided, premised on sound values, intentional and positive gives them the life skills necessary to lead more impactful lives.
Tenacious. Enlightening. Unrelenting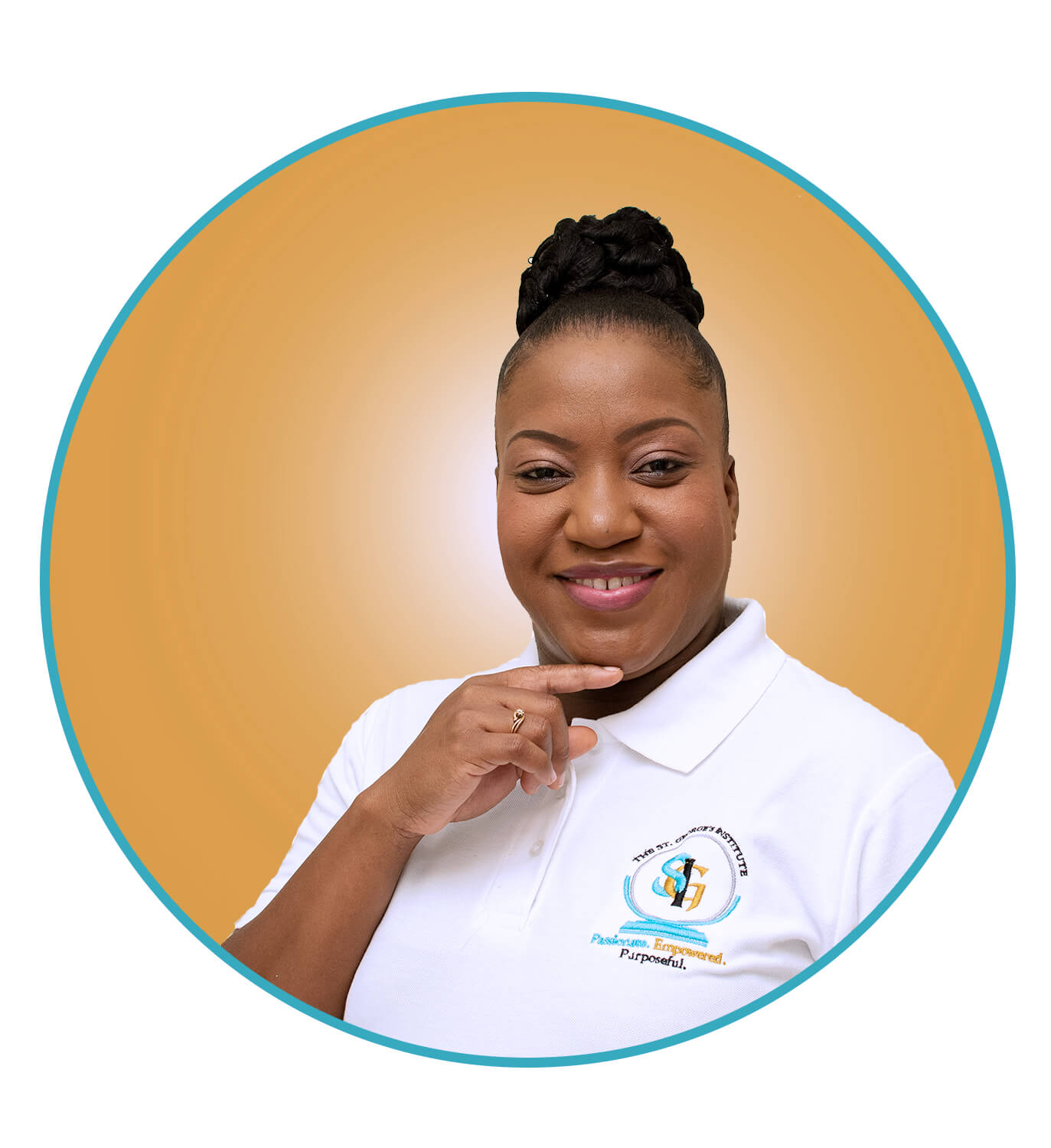 Mrs. Jannel Johnson-Mc Queen
Lead Collaborator in

Hospitality Arts

With a widely diverse and experienced hospitality professional, she is bringing to the classroom her industry experience as a young aspiring entrepreneur as well as local and international hospitality work experiences. She is passionate about the culinary arts and this is evidenced in her work history and focus. She is diligent and possesses a positive attitude to work. She is always enthusiastic and willing to learn, even in situations where she has to lead. This speaks to her aptitude for working in a variety of environments, much like what the classrooms bring. Prepared with a Bachelor of Science degree in Hospitality Management, over 9 years teaching experience and a work ethic unequalled, she is ready to cook up a storm with her students and take them on a hospitality and culinary experience of a lifetime.
She describes her teaching philosophy as 'educating the mind, heart and building technical skills for lifelong learning and improved standard of living.'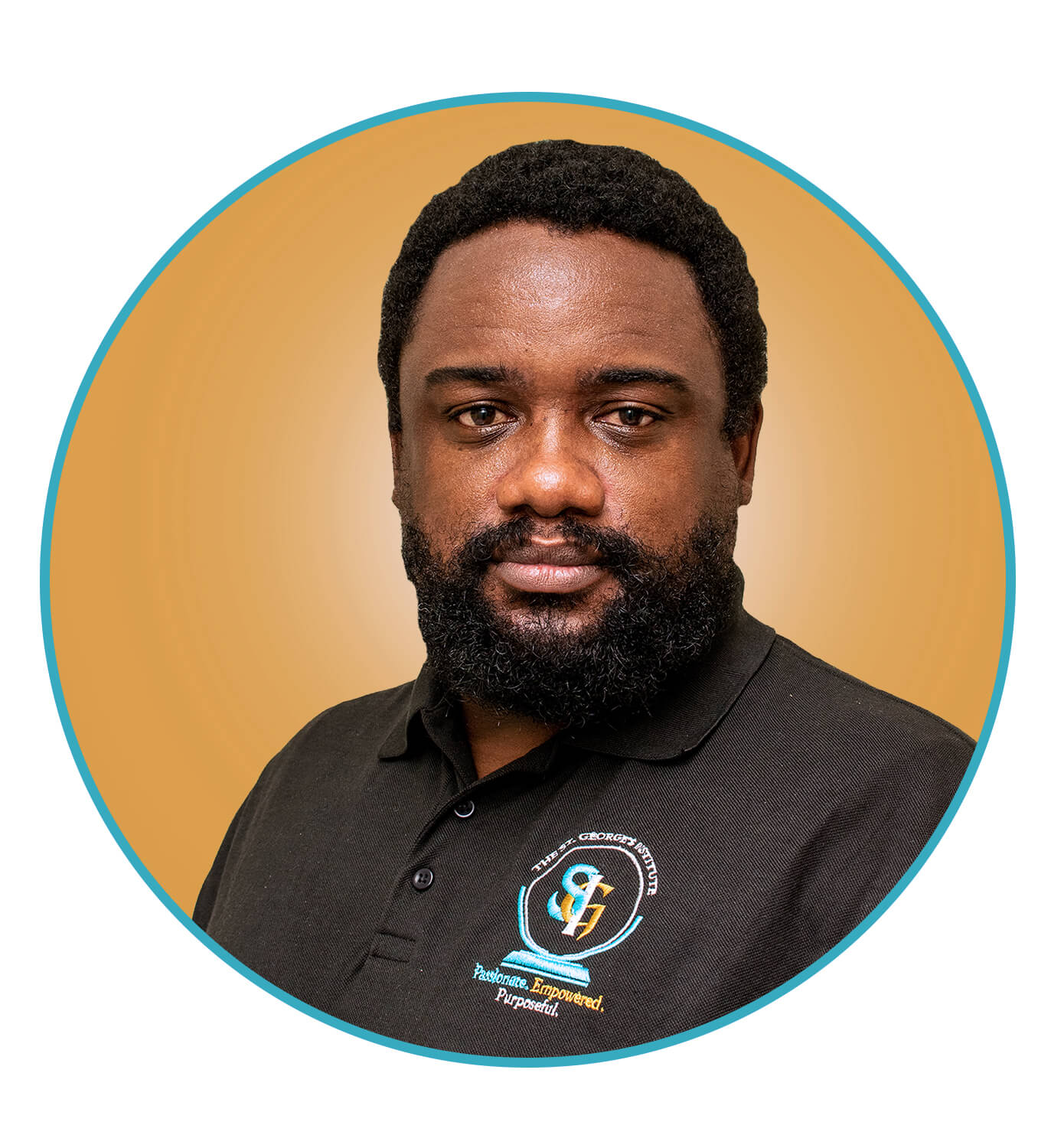 A story-teller extraordinaire is he! With over 16 years teaching experience and an unconventional drive for guiding learners, he has developed a unique ability to relate easily with his students. He thrives on building relationships that inspire inquiry, foster effort and demand excellence. He has a special enthusiasm for History and he uses this to marry his other interests to provide an integrated, cross-curricular, thematic curriculum that translates to more meaningful learning experiences for his students.
Armed with a Bachelor of Arts degree in English Literature with a minor in International Politics, he is rarely without a perspective or insight on most current events. His Master of Arts degree in Education has enhanced his own perspectives on educational leadership and the dynamics of education reform so desperately needed today.
His teaching philosophy can be summed up in the phrase 'Exitus acta Probat'. Put simply, this means that in the quest to provide a meaningful, relevant education for the leaders of tomorrow, the positive outcome justifies the actions taken to achieve it.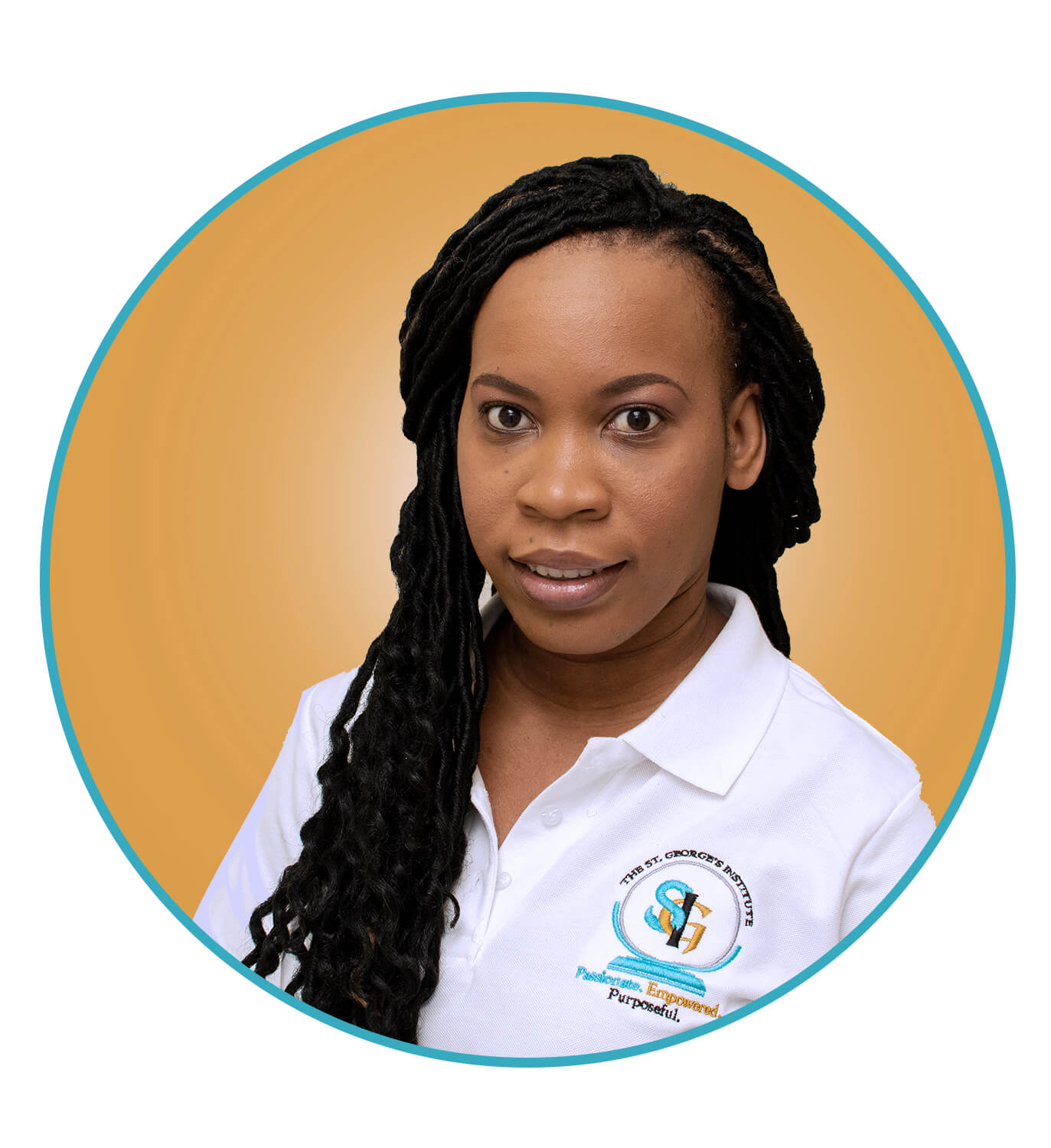 Lead Language

Collaborator
Passionate. Creative. Dedicated.
She is results-oriented and lives her life seeking out opportunities for growth and increased responsibility. She is passionate about her work with her students. As an International Relations Specialist with a minor in French and a Master's degree in Education, she is well equipped to deliver effective learning experiences that feature written and oral opportunities for her students to excel.
Armed with teaching experience of over 9 years in both public and private school settings as well as a diverse history of working with students and people in a variety of contexts and languages, she takes with her to the classroom a zest for life and a passion for students. Her creative genius allows her to communicate in poetry, song and dance in multiple languages. She is driven to share her love for people and languages wherever she goes.
Her teaching philosophy is 'excellence will always follow those who are fully committed to the process.'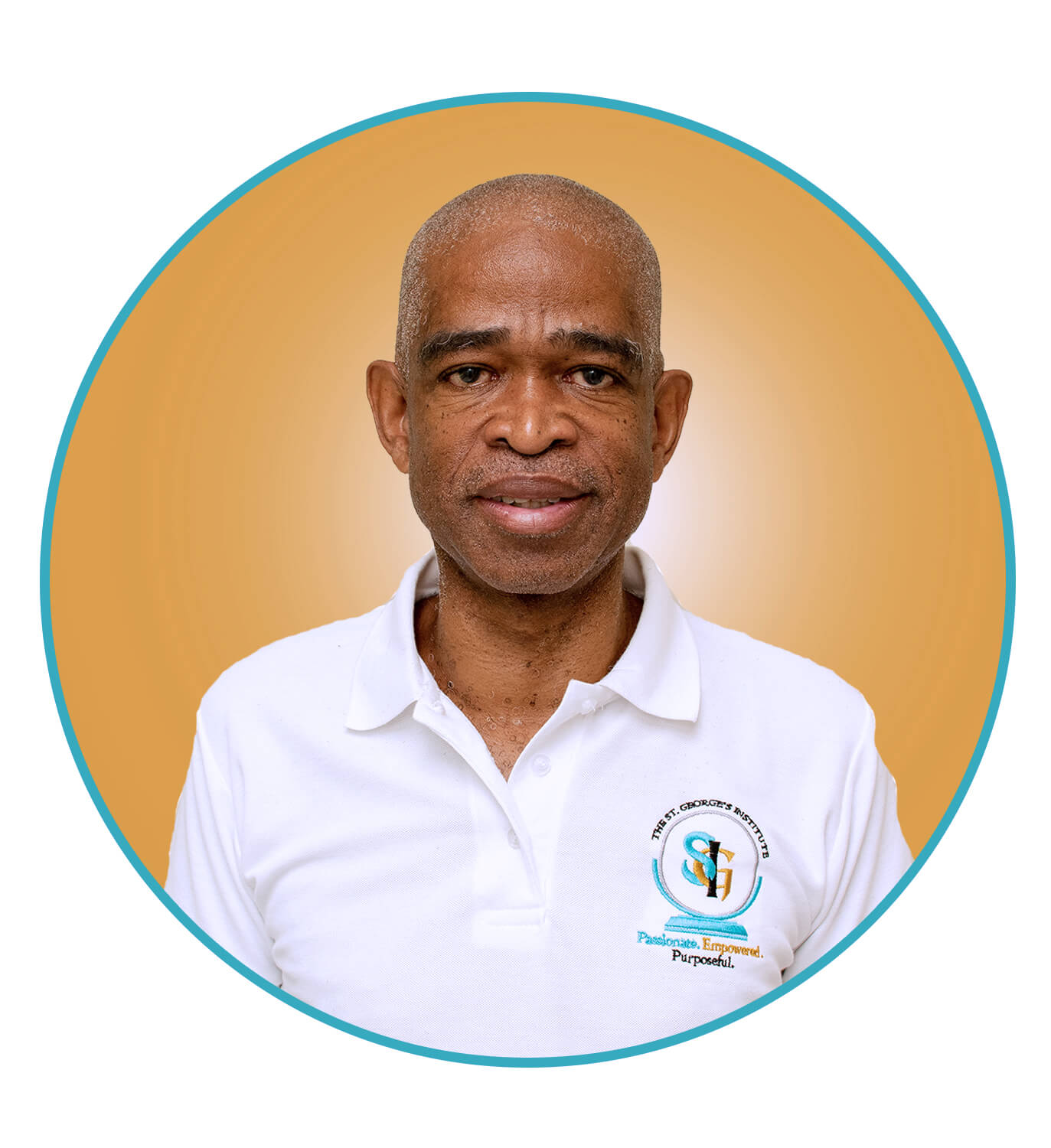 He can be considered a dinosaur in the world of digital computing technology as he has been involved in IT before IT or ICT was a noun. Imagine a world without the PC? Close your eyes for a second and try to think of a make-believe realm without smartphones – a place where the computing power that children casually hold in the palm of their hands required a whole building with air conditioning – from mainframe to "myPhone"; he has worked with it all. He can be credited with being involved in nearly every aspect of computing; pure software or hardware engineering being the only exceptions. Decades of experience in front, inside and behind the digital computer – support and administration of hardware, networks, databases, and software. Application development, business analysis, business intelligence or BI and technical training facilitator. The list of his involvement with computers reads like a list of characters in a Spanish "novella".
In addition to his years of experience, training, and education in the oft misunderstood world of computing, he holds a Master of Arts in organizational leadership in which he focused on learning within an organization. His research on organizational learning led him to realize that he is deeply passionate about learning and teaching, especially application and collaboration. He was given the leeway to write an adventure story as his capstone paper about a lone adventurer seeking to understand the elusive "learning organization". He developed a concept he coined the Targeted Adaptive Learning Environment or TALE, where he envisioned the use of technology as an assistive tool that can provide immediate feedback to the learner while actively involved in the learning process. The TALE system seemed impossible in 2003 when it was first thought of but fast forward nearly two decades and with the development in AI and easy access to super-computing power, TALE is no longer a pipedream.
Over the past 15 years, he developed an administrative system for a local insurance company, mentored dozens of young persons in ICT through his Mandarin Sun initiative and lectured at a local university. He is a dancer, published poet, and outdoor enthusiast but it does not stop there – he loves the stage. He was part of his High School drama club for four years. He attended a summer program at Lee Strasberg Theatre and Film Institute in the summer of his sophomore year in High School. In the summer of his Junior High year, his high school drama teacher afforded him along with twenty other students to put on a Broadway show from concept to full production in NYC. The experience of putting on a Broadway show led him to form a drama club after graduating high school and he co-wrote and produced the Percy Sutton Story. The Percy Sutton Story was written to showcase the life of Percy Sutton and help promote his political aspirations to become the first "black' mayor of NYC.
Chapter after chapter, if one begins to slowly turn the pages of his life story, it becomes clear that his life journey is not just a blending of technology, education and the arts but a fusion of the philosophy of St. George's Institute. He is excited at the possibility of not just adding another chapter but an entire book as he shares the essence of his life experience with students, fellow collaborators, and parents at St. George's Institute.
Request information in just a few steps
Chat with a member of the SGI Team
Get your child prepared for today's world
Meaningful education

must be adapted to meet the needs of our key stakeholders while maintaining a student-centered collaborative learning environment
Fill in the form to request more information.
Make Payments 

or Donate to The St. George's Institute
Please deposit or make all cheques payable to the
Bank: Grenada Co-operative Bank Limited
Account name: The St. George's Institute
A/c #   413000866
For clients using transfers:
56A: INTERMEDIARY BANK INFORMATION
BANK: St. Kitts-Nevis-Anguilla National Bank (SKNA)
BANK'S ADDRESS: P.O. Box 343, Basseterre, St. Kitts, W.I.
SWIFT ADDRESS: KNANKNSK
ACCOUNT NO.: 24673
57A: BENEFICIARY BANK INFORMATION
BANK NAME: Grenada Co-operative Bank Limited
BANK ADDRESS: 8 Church Street, St. George, Grenada
SWIFT ADDRESS/BIC: GROAGDGD
59: BENEFICIARY INFORMATION
BENEFICIARY NAME: The St. George's Institute
BENEFICIARY ADDRESS: Tempe, St. George's
BENEFICIARY 9 DIGIT ACCOUNT NUMBER: 413000866
VIA ELECTRONIC FUNDS TRANSFER (EFT)
BANK NAME: Grenada Co-operative Bank Limited
BANK ADDRESS: 8 Church Street, St. George, Grenada
ROUTING NUMBER: 000000233
BENEFICIARY INFORMATION
BENEFICIARY NAME: The St. George's Institute
BENEFICIARY 9 DIGIT ACCOUNT NUMBER & ACCOUNT TYPE (SAV, CUR, etc.): Current A/c 413000866
For clients based in the US Diaspora:
56A: INTERMEDIARY BANK INFORMATION
BANK NAME: Bank of America
BANK ADDRESS: Miami, FL
SWIFT ADDRESS: BOFAUS3M
ACCOUNT NO.: 1901964767
ABA #: 026009593
57A: BENEFICIARY BANK INFORMATION
BANK NAME: Grenada Co-operative Bank Limited
BANK ADDRESS: 8 Church Street, St. George, Grenada
SWIFT ADDRESS/BIC: GROAGDGD
59: BENEFICIARY INFORMATION
BENEFICIARY NAME: The St. George's Institute
BENEFICIARY ADDRESS: Tempe, St. George's
BENEFICIARY 9 DIGIT ACCOUNT NUMBER: 413000866